President of the Taxpayers Association of Ukraine Grigol Katamadze addressed the General Assembly of the Taxpayers of Association Europe
29.11.2021 &nbsp &nbsp 20:49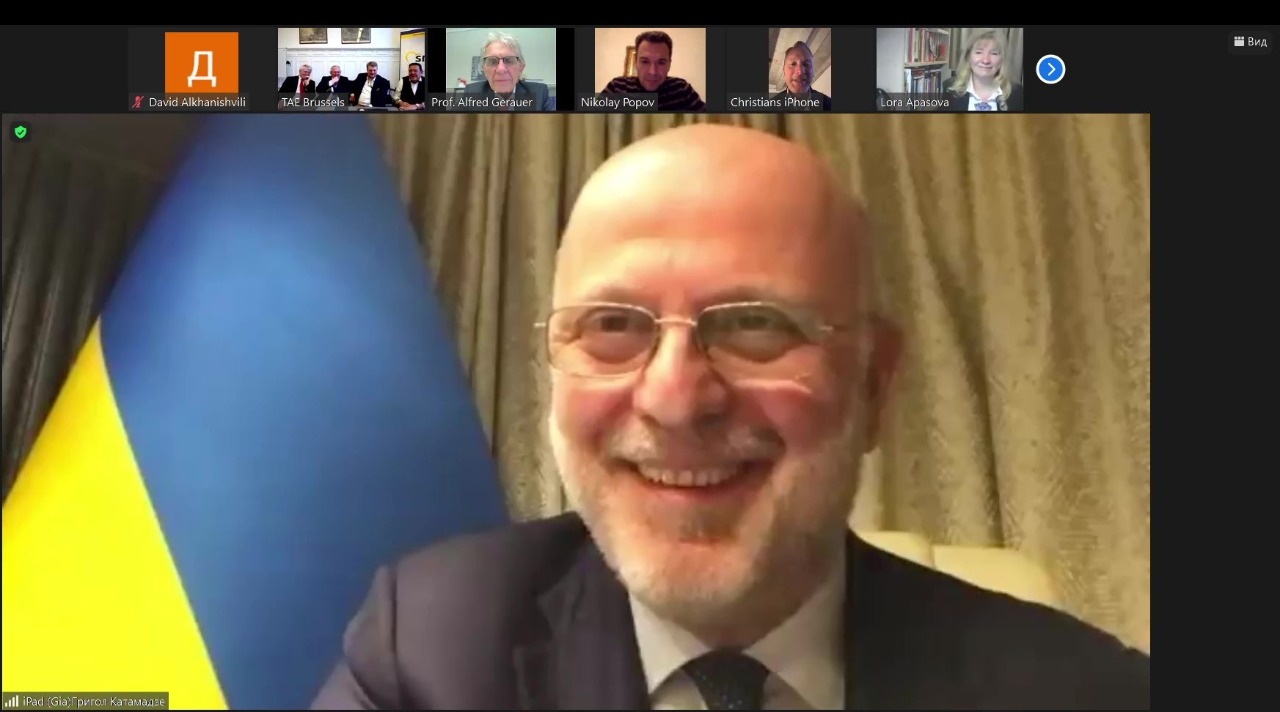 On November 29, 2021, a meeting of the Taxpayers of Association Europe took place. The first part of the meeting was the online session of the General Assembly of the Taxpayers of Association Europe, where spoke Grigol Katamadze — the Ambassador Extraordinary and Plenipotentiary, the President of the Taxpayers Association of Ukraine and the Vice-President of the Taxpayers of Association Europe.
In his speech, he thanked the President of the TAE — Rolf Baron von Hohenhau, and the Secretary General of the TAE — Michael Jaeger, for the trust they had given him by electing him as Vice President of the TAE a year ago: «At the same time, I want to say that I understand why this decision was made — after all, Ukraine is an integral part of the European Family and I really hope that the hour is not far off when everything will be formalized and we will all have the opportunity to celebrate Ukraine's full membership in the EU.
I am convinced that by our joint efforts we will significantly shorten this path to the goal when the Ukrainians will be in absolute majority!»
Mr. Katamadze also expressed a desire to create a separate dialogue with TAU members to discuss in more detail the changes in the Ukrainian tax space: "Colleagues, I do have something to tell you, for instance what we are doing to implement many of the projects to reform the tax system of Ukraine, but I will leave this topic for our exclusive conversation. I think we will definitely find a framework in which we, as the TAE members, will report to you how we handle our homework."
One of the most relevant topics of today was also discussed — the topic of the global pandemic: "Now we all have one big problem, one serious challenge — it is to cope with the COVID 19 pandemic, with which, it is my deep conviction, we will be able to cope not by isolating ourselves from each other, but, on the contrary, by uniting our efforts in this direction as much as possible."
Due to difficult events such as the death of Walter Grupp, Director of the TAE office in Brussels, and the relocation of the TAE to a new office, Mr. Katamadze offered modest partial support in renting the new TAE office, to which TAE President Rolf Baron von Hohenhau responded with great gratitude.
The President of the TAU invited Mr. Jaeger and all participants of the meeting to the International Forum organized by the Taxpayers Association of Ukraine this spring (March-April). At the above-mentioned forum, the partner of the association — Lora Apasova, will act as a moderator in the panel «How to build a tax system 2.0. Internationalization of the tax system «.